👥 USER SILVCRSOULS PROFILE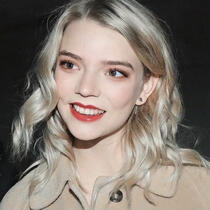 ELARA!
she/her minor aries
infj 6w5 child of athena
bisexual ravenclaw
LIKES rainy days, music, making playlists, x-men, twilight, the cullen clan, yelena belova, will byers, beth harmon, classic books, trobed, stranger things!
DISLIKES homophobes, jacob black, sexism, snape/dumbledore stans!
BYF change themes often. i post on my mb frequently too!! my dms are always always open if you need to talk :)
DNI basic dni criteria. don't be homophobic, racist, ignorant, etc.
ULTS anya taylor-joy, florence pugh, mitski, phoebe bridgers, lorde, brie larson, james mcavoy, tom hiddleston, sarah paulson, hozier, beach house!